Posts: 1871
Joined: 30 Jan 2006 10:04 am
Gender: Female
Human Avatar: 183848
Location: Canada
Casper is a year old today! I did a
big thread at the DogForums
, but here are a couple of pictures from today.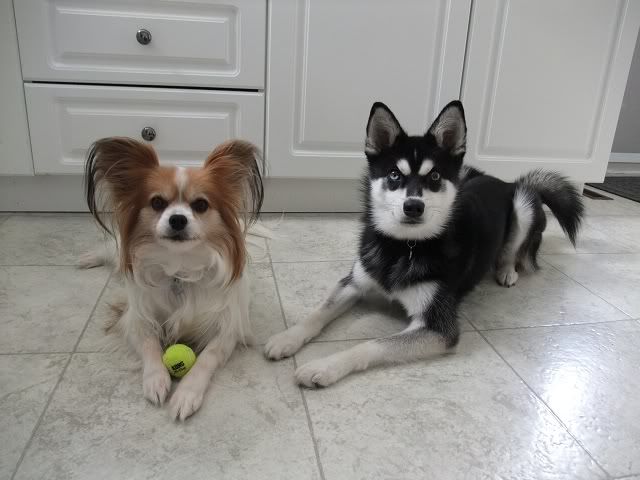 ---
Seerow wrote:Not exactly my kitty, but here's some pictures of my sister's new cat, Vaughn

She did edit the colors a bit, his eyes aren't as blue as they are here.

Shortly after she first started to foster him. He's much bigger now, and officially adopted.

He no longer fits in the jar!

Hehe. Boot.
She's so cute and adorable!!
---
Zombie Queen
Posts: 5251
Joined: 08 Jan 2006 05:20 am
Gender: Female
Human Avatar: 89833
Location: Tyland
Contact:
Why are cats so cute when they're in things they shouldn't be?


---
For me, it's the comforting idea of reaching into something and finding a soft fuzzy kitten instead of whatever should be there, rather than finding a soft fuzzy tarantula.
---
Posts: 2793
Joined: 19 Jan 2006 08:47 pm
Gender: Female
Human Avatar: 155383
Location: Mystery Island
Contact:
Haha Vaughn has grown into a fat lazy cat now. No more sticking him in adorable little jars! He still does like to get where he's not supposed to though that's for sure.
These were from when he was more of a kitten.
Here's more what he looks like now.
---
Posts: 235
Joined: 02 Dec 2010 02:27 pm
Gender: Female
Human Avatar: 189836
Location: Canada
Contact:
kitty! LOL I was never a cat person, I really, really, really disliked the cats Ali had when she lived in the USA...But since we have moved into our apartment I have fallen in love with my neighbours mane coon (did I spell that right?). His name is Bob but I call him Big Bob since he's bigger than our shi-tzu Lute. Now I want a cat. I'll have to try and take a pic of Big Bob!
Here is a pic of Princess Lute, he really likes to recline on chairs (or my pillow) :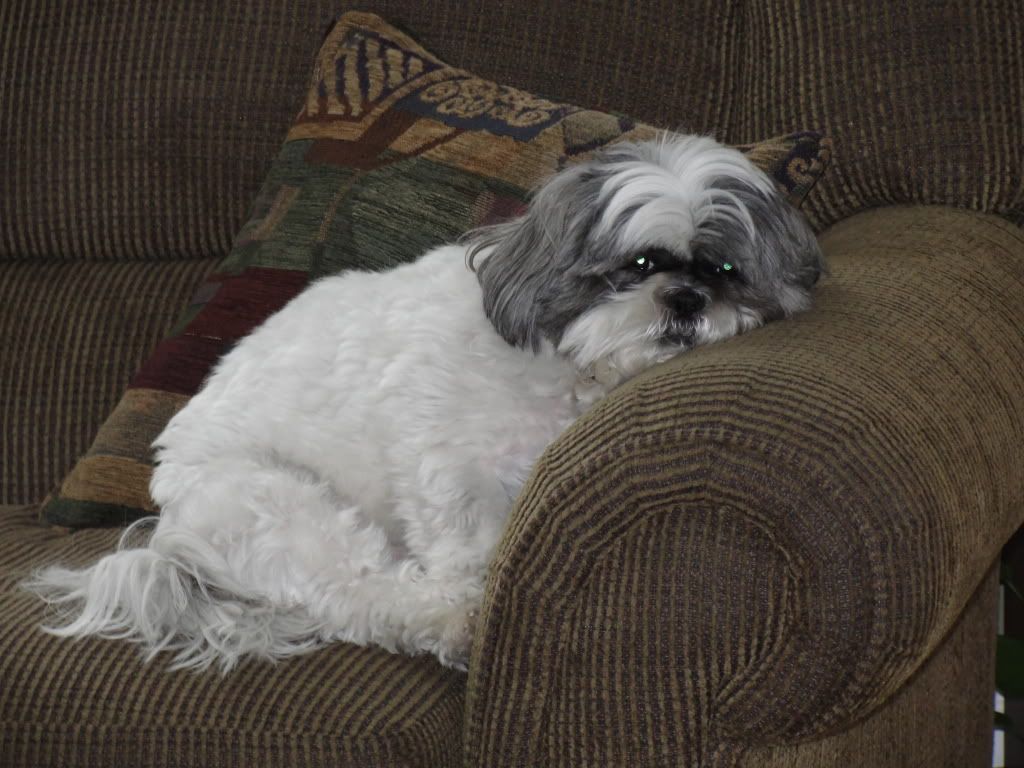 and this is one of my fav pics ever, it's my mom with Lutie and my parent's dog Buddy: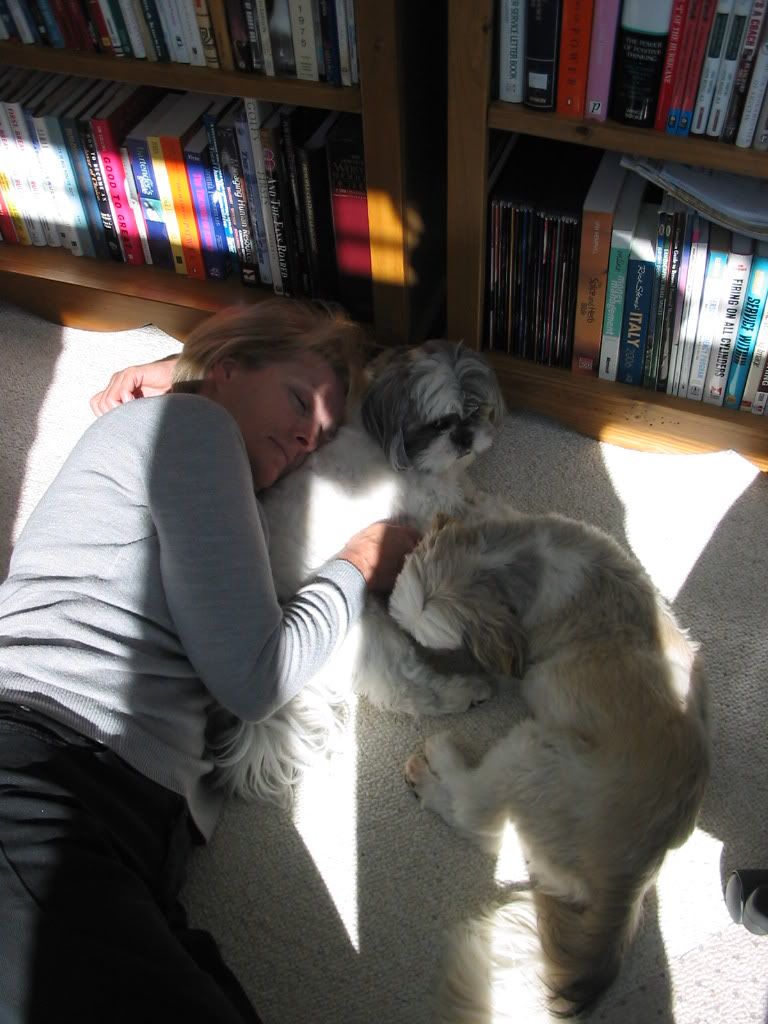 ---
Posts: 3412
Joined: 09 Mar 2006 06:29 pm
Gender: Female
Human Avatar: 155904
Location: Seattle, Washington
Contact:
It has been a long time since I posted pictures of my goon (or any of my cats, really). Cairo had a photoshoot done last month and some of the pictures came out REALLY well:
The last one is my favorite, haha. I need to get some pics of the other two off my camera soon!
ETA - I found baby pictures of Cairo and wanted to post one in comparison to show how big and beautiful she is, haha:
She STILL makes that horribly sad face though. We call it 'sad eyes' and I think it's just because she has such long eyelashes. She looks up at you with her eyes drooped and lets out the saddest meow. When she does it, she can get pretty much whatever she wants!
---
I got to spend Christmas Eve and Christmas Day at my dads/brothers so I got to catch up with Bob! She's fully grown now - not very big but very gangly.
She's such a goof.
---
Posts: 1871
Joined: 30 Jan 2006 10:04 am
Gender: Female
Human Avatar: 183848
Location: Canada
I'm kind of obsessed with this new site, Pack, even though there doesn't seem to be anything to do on it besides make your dog a profile and go around looking at big, pretty pics of other people's dogs (and "loving" them via corner button). I made a profile for
Casper
and one for
Crystal
.
(It's still in beta, so if anyone wants an invite, message me with your email address. I have 14 left!)

---
I got a pair of rats a month ago. Here's a pic of Teresa, the more social of the two girls:
The other's named Clare, she's still skittish.
---
Users browsing this forum: No registered users and 1 guest