I have a very large doll collection called "Baby Face". An early 1990's doll line that had various dolls with more than one facial expression. I owned myself (So surprised Suzie when I was 6). have been collecting them on ebay since 2005. Since then I've completed 85% of my collection. Recently I've been taking duplicates of these dolls that are already in my collection, and been giving them makeovers. See examples.
**Disclaimer, the "Before" pics aren't mine. It's a shame I don't have them. I never thought I'd be so happy with the end results.
So loving Laura - Before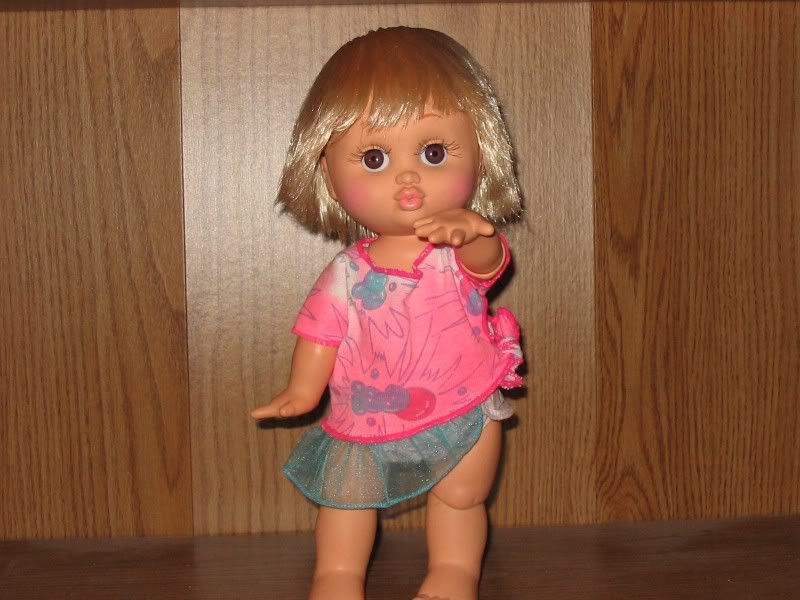 After: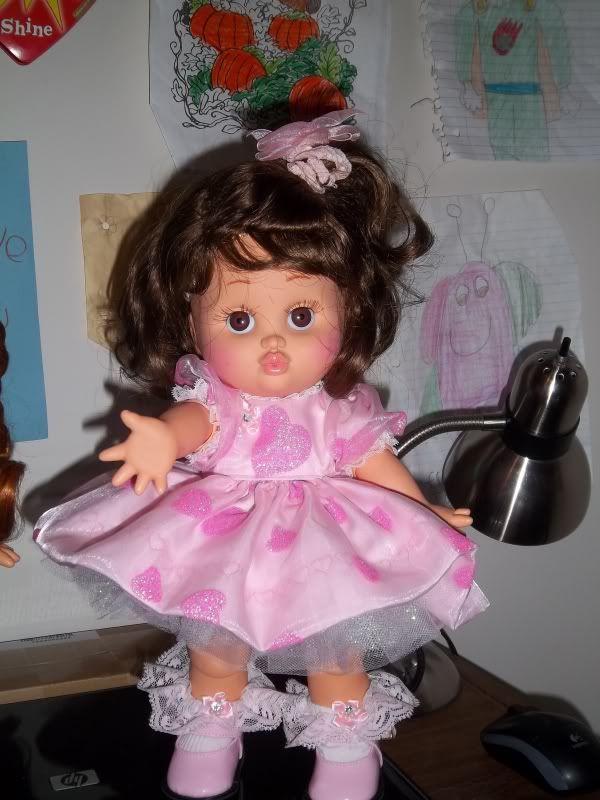 She is sporting a new 60's brunette flip wig, and a gorgeous handmade valentines day dress. (The shoes and mary-janes are handmade by another seller)
Pictured with So Shy Shelia (After)
Ugh, I would post a "Before" Shelia, but I can't find a before pic of my own, and she looked like a hot mess! She (had) platinum blonde hair in two frayed, washed out short pigtails that had fully faded from their pink dye. The "before" pictures I've seen online show her in her best condition, and mine was pretty dilapidated when I got her. She now has a
cute
Pippi Longstocking carrot wig in long braids. I bought an outfit for Shelia at Target. It's for your 18" American Girl doll knock-off. These dolls are 13" tall, so the clothes can be a bit long in places.
So Surprised Suzie Before:
Suzie with a slight touch up (after):
Suzie never really needed a huge improvement. Even the original garish 1990's red and white were a good fit. I gave her a dark curly wig, and a new handmade polka-dotted dress with hand made matching red mary-janes from the same seller with the pink shoes, and new white lace barrettes. Before she had more of a Caucasian tint to her light brown straight hair.
So Delightful DeeDee (In progress)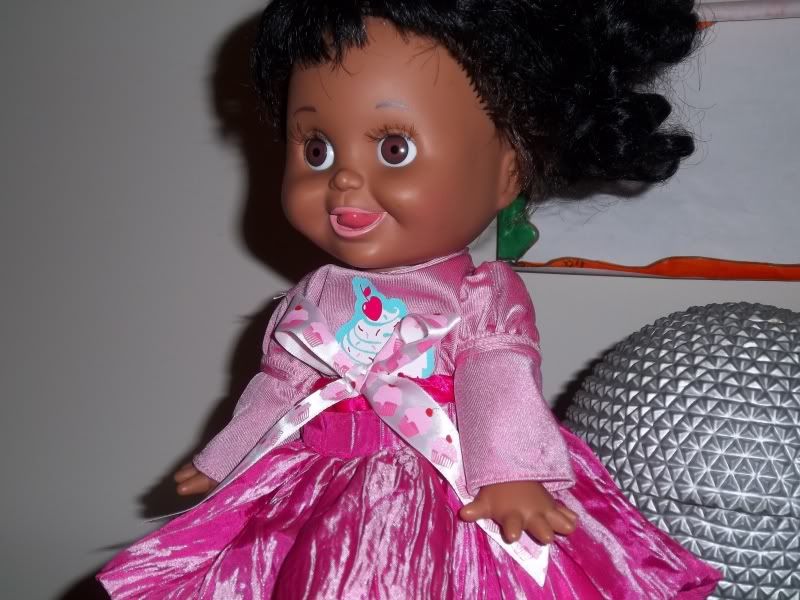 I can get a "before" pic of her, since I can't get her outfit and hair right worth crap. -_- I love that cupcake outfit, (It goes will with her tongue sticking out. A good "yummy" factor.) but the updo in curls looks better than long curly pigtails. Just...not right now.
I never cut their hair to make the wigs fit. My own hairstylist braided their original hair down to a bald-looking base in cornrows. I sewed them in myself, and it was a pain in the ass when the wigs didn't have an elastic band.